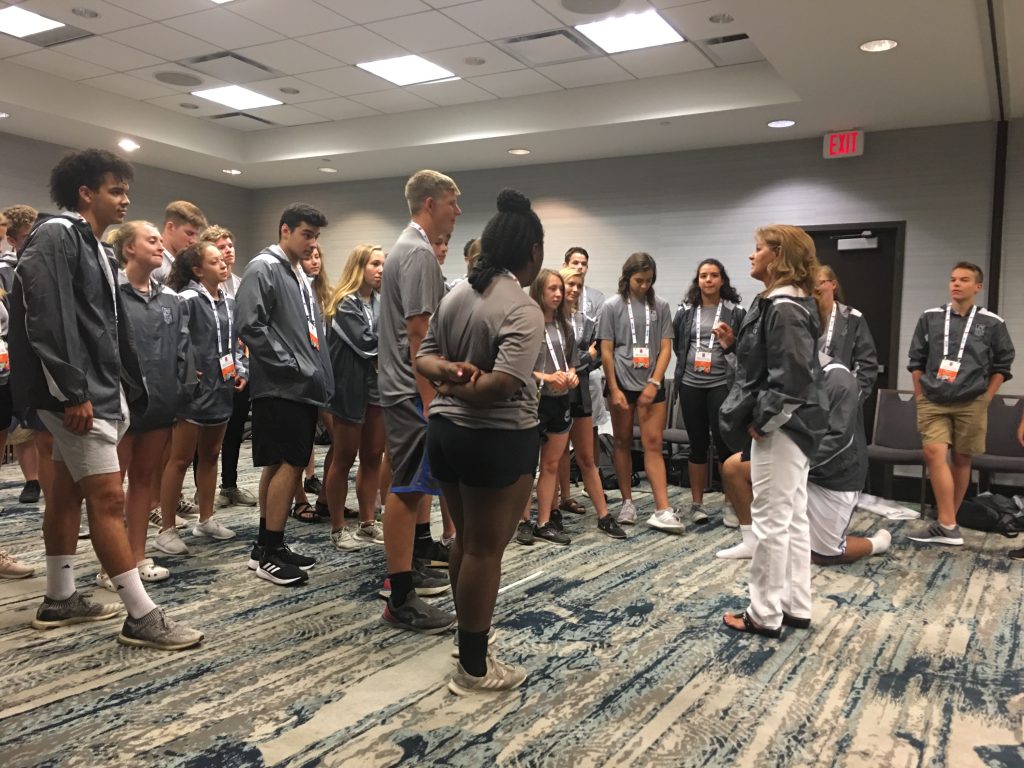 Core Trainings partners with many school leagues, athletic leagues and state athletic associations across the country.  
Our conference trainings provide an opportunity for students, team leaders, athletes and captains to come together to enhance their leadership skills, gain a determination to be a positive leader and create an atmosphere of healthy competition and positive sportsmanship.
Hands on approach to creating and preserving a positive and cohesive team culture
The forum encourages interaction among all students, giving them the chance to interact with students from rival schools.  It is a great way for athletes to meet each other off the playing surface
Participants will develop ideas to enhance sportsmanship, leadership, and community involvement that they can take back and implement in their own school setting.
Live2Lead is an annual global leadership simulcast event with world-class leaders. Created to share leadership principles and personal growth techniques to
Check out this amazing video showing how they turn ACTION into SUCCESS.
Events Hosted by Core Trainings
Hosted Events by Core Trainings COMING SOON!

Check back for an update.